---
In a recent case concerning trade mark law, the Turkish Court of Appeal ruled that even in cases of bad faith on the part of the defendant, the claimant can face the principle of loss of right due to silence as well as the barrier of abuse of the right to sue.
The decisions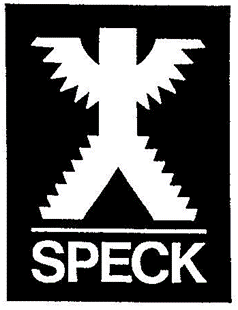 As some readers may be aware, two German companies, Speck Pumpen Verkaufsgesellschaft GmbH and Winter Pumpen GmbH, had a dispute over the SPECK trade mark. This trade mark conflict included some actions before the Turkish courts.
In a decision, recently upheld and finalised by the Court of Appeal, the District Court found that Speck Pumpen's action for invalidation of Winter Pumpen's registered trade mark (the illustrated composite mark with the word SPECK and a figure) should be refused.
The Court noted that Speck Pumpen failed to prove that Winter Pumpen registered this trade mark in bad faith. Even if it was acknowledged that this was a bad faith registration, the Court concluded that Speck Pumpen asked for the invalidation of Winter Pumpen's trade mark 21 years after the registration. Such an attempt should be interpreted as an abuse of the right to sue and Speck Pumpen had lost its right to sue due to its long silence.
In its decision, the Ankara IP Court simply concluded that the claimant could not prove the bad faith of the defendant and failed to file its invalidation request within five years as of the registration.
But at the second instance, the District Court took a step further and added to the IP Court's finding that filing the invalidation request 21 years after the registration is an abuse of right. The Court of Appeal approved this finding.
IP Code
This case was reviewed and decided in accordance with the rules of Decree Law No 556 on the Protection of Trademarks, repealed as of the entry into force of our Industrial Property Code No 6769. At the time of the Decree Law, the Court of Appeal had decisions in the same direction.
Now the IP Code has a clear provision, stating in summary that the owner of the earlier trade mark shall request invalidation of the later mark within five years as of the date he/she becomes aware or should have become aware that the contested mark is in use. But it keeps bad faith filings as exception, meaning that the five-year period does not apply where the later mark has been filed in bad faith.
We will be monitoring whether the Court of Appeal will adhere to its precedents rendered under the Decree Law in the past or take a different approach in the light of the clear provision in the IP Code.
First published by Marques - Class 46, in 12.10.2020